Fast. Convenient. Reliable.
Appointments within 14 days
No more waiting months and months.
Video consultations with doctors
No more taking an afternoon off to speak with a doctor.
No out-of-pocket costs for medically necessary procedures.
Our patent-pending technology can pre-screen for skin cancers with 88% accuracy!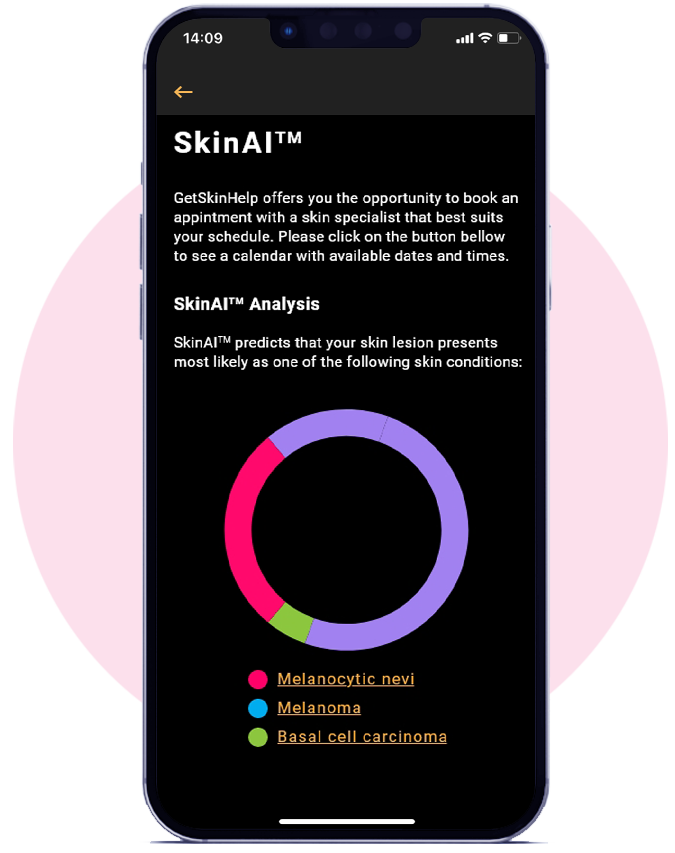 Catch skin cancer in its early stages!