The Doctor's

Office On Your Phone
The healthcare system is going through massive changes. It wants to be more responsive and accessible, but it is not quite there yet. That is why we created GetSkinHelp. It is a gateway that connects top-shelf technology with Ontario board certified doctors.
That gateway leads to an external Canadian medical platform called MyHealthAccess. There, Ontarians (with a valid OHIP, UHIP, or BlueCross insurance card) can connect virtually to licensed physicians. You can send pictures of your lesion(s); book appointments; and even communicate directly with your doctor all through your phone or desktop.
This is made possible through the  Skinopathy technology – the parent company of GetSkinHelp.
So, don't wait any further and Get Skin Help today!
Step
1
Please answer a few questions
Step
2
Sign up on the MyHealthAccess website
Step
3
Go to "My Messages" on MyHealthAccess and submit pictures of your lesion
Step
4
You are done! You can always reschedule or cancel your appointment through MyHealthAccess as well as communicate directly with your doctor
We are led by a team of board certified members of the Royal College of Physicians and Surgeons of Canada certified Dermatologist and Plastic Surgeons. We are bound by the tenets of the Hippocratic Oath, the sanctity of the doctor-patient relationship, and regulated by the government. We believe Canadians need responsible and expeditious skin cancer & skin disease screening.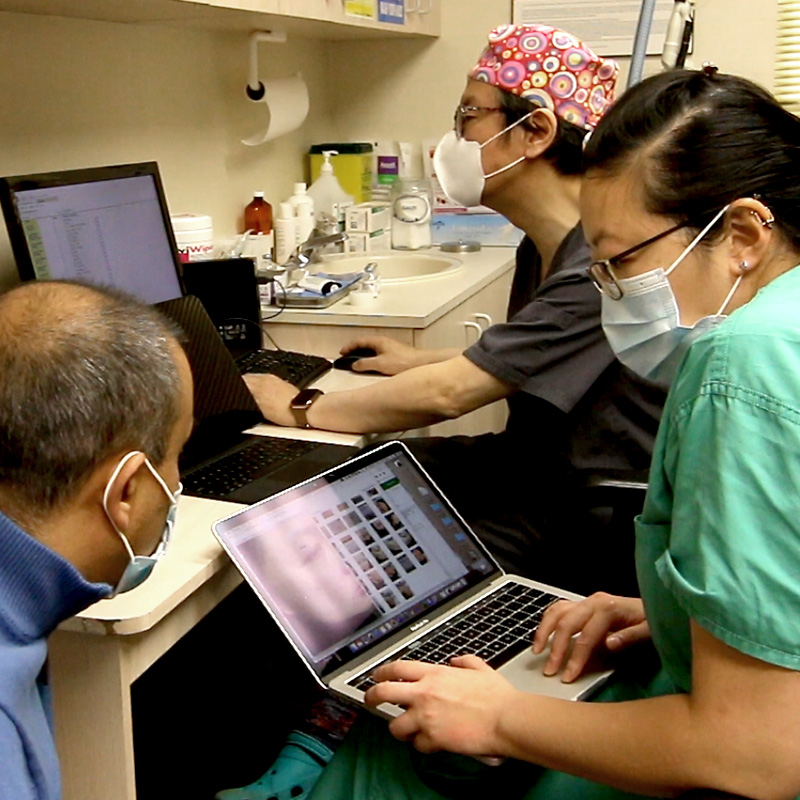 Skin
Cancer Facts
"There are more new cases of skin cancer each year than the number of lung, breast, prostate, and colon cancers combined." – Canadian Skin Cancer Foundation
"The Canadian economic burden of skin and subcutaneous tissue disease was 2 Billion Dollars in 2010" – Public Health Agency of Canada