Aging is not easy. Especially for your skin.
Below you will find a presentation that can help you learn about what happens to our skin as we age, common skin conditions that can affect your quality of life, and what to look for to ensure skin cancer does not creep up on you.
GetSkinHelp
Aging and your Skin (English presentation)
GetSkinHelp
Aging and your Skin (Chinese presentation)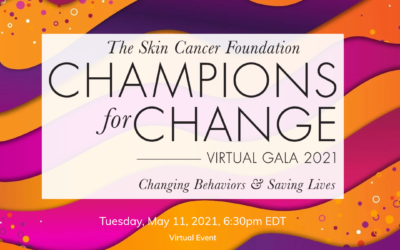 As Melanoma Awareness Month reaches its midway mark, GetSkinHelp (alongside hundreds of participants) gathered online to participate in one of the most highly anticipated events in the skincare community: The annual Skin Cancer Foundation (SCF) "Champions for Change" Gala.
read more